I saw CocoRosie last night (June 19th 2010) at the Barrymore Theater in Madison. If I had the time I would have knitted two summer scarves to throw on stage for Bianca and Sierra. As it was, I wrote them a poem to throw on stage in the form of a "cootie" or "cootie catcher" (don't know why they are called that, it is a really bad name). First the poem and then a picture of what the thing looks like. They run a really tight show and didn't have time to look at it while they were on stage, I hope they got the chance to afterwords. Here is the Poem:
CocoRosie
The music begins and I am under
And fully entranced. Two angels singing,
words of innocence and innocence lost,
Child instruments to grown understanding,
To another place of joy and sadness.
At the very end, peaceful happiness.
What I threw on stage: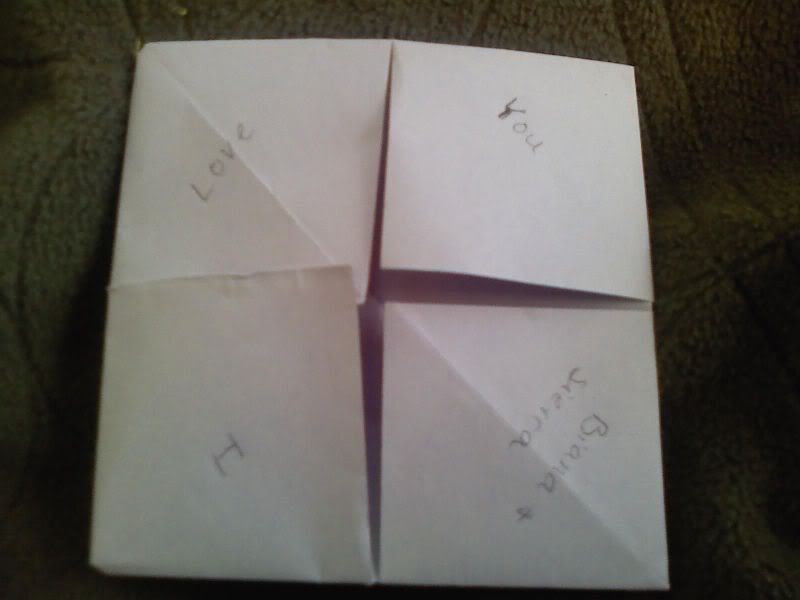 A picture from the show: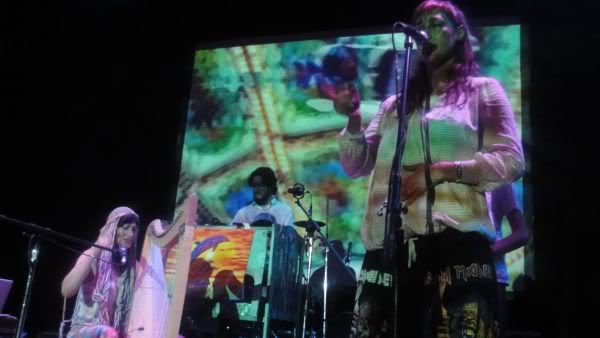 To to my
blog
for more about the concert and go to my
Flickr
page for all the pictures.